Welcome to Prideful Joy - The Official Blog of HBCU Pride & Joy
Announcing Our New Schools Coming Soon!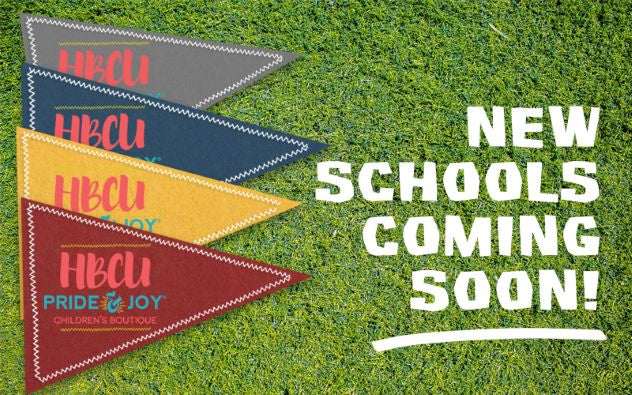 Get ready to welcome four new schools into the HBCU Pride & Joy Children's Boutique family! All new gear with all new colors and mascots are on the way. Is your school on the list?
Alabama State University
ASU's 153-year history is a legacy of perseverance, progress and promise. The university was born from the perseverance of nine freed slaves that wanted a fair shot at an education. Welcome Hornets!
Morehouse College
The Maroon Tigers have arrived! Morehouse is a well known HBCU with many prominent alumni including Martin Luther King, Spike Lee, and Samuel L. Jackson. 
Tennessee State University
Fun fact: TSU boasts the highest number of African American bachelor degree holders in agriculture, agriculture operations, and agriculture-related sciences.
Lincoln University
Welcome Blue Tigers! Lincoln University is a public historically black land-grant university in Jefferson City, Missouri. We can't wait to showcase their rich history and legacy in the form of adorable baby attire!