Welcome to Prideful Joy - The Official Blog of HBCU Pride & Joy
Get Featured: Submit adorable photos of your kids!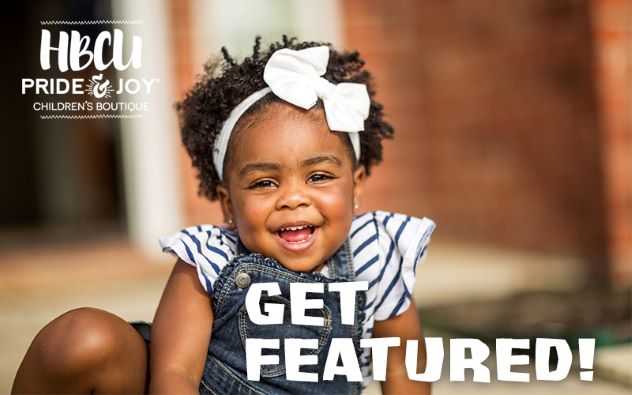 Whether your little one is the next YouTube sensation, or the princess-rockstar of your living room...we want to feature your family on our social media channels!
Want to get featured? It's super easy:
Take photos of your kids in their HBCU Pride & Joy apparel.

Post those pics to Social Media.

Use #HBCUcuteness and tag @HBCUPrideJoy on Instagram.

We'll select our favorite photos each week!
What we love to see?
Kids being kids and wearing our gear during all of their adventures.

Family photos where everyone is repping an HBCU! 
House divided? Some members undecided? We have 2 different lines that show support to all HBCUs in general.
It's that simple! Don't forget to use #HBCUcuteness on your next post...we'll be watching!