Welcome to Prideful Joy - The Official Blog of HBCU Pride & Joy
Father's Day Gift Ideas For the Kids!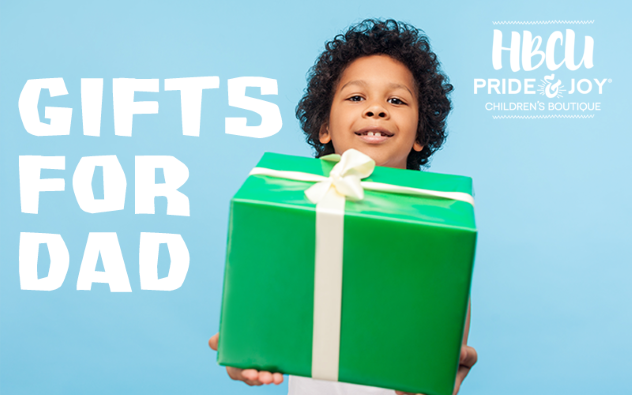 Father's day is almost here? What's more special than a gift from the heart?  How about a gift from the heart of your kids!
We've put together a quick list of gifts that your kids can present on Father's Day that won't disappoint grandad, dad or uncle. 
1. Finger paint on a grilling or chef apron

Is Dad a master of the grill? Skilled in the kitchen? Why not customize an apron for him. Buy fabric paint and let your kids make handprints all over the apron. Next time Dad pours love into the family meal, he'll have the love of his little ones all around him. For finishing touches add his name or fun accents like trim or decorative patches.
2. Plan a staycation for Dad

No kids, no dog, no noise, just a remote and his favorite snacks and beverage. Every parent needs a little escape sometimes. Sometimes the best gift a child can give their parent is a little "me" time.
3.  Show love for Dad's HBCU Alma Mater

Dad's proud to be an HBCU alum. The only thing cooler than showing his school pride, is watching his children carry on his legacy. Shop HBCU Pride & Joy for all of your HBCU children's apparel. From Jerseys to Cheerleading uniforms, outfitting his minis in his favorite school's gear is sure to be an emotionally moving gift.  
*Bonus!  We also carry t-shirts and aprons for Dad to complete the entire gift! Click here to shop our HBCU Dads Collection.