Welcome to Prideful Joy - The Official Blog of HBCU Pride & Joy
Hampton Alum Shares Her Pride & Joy During the Holiday Season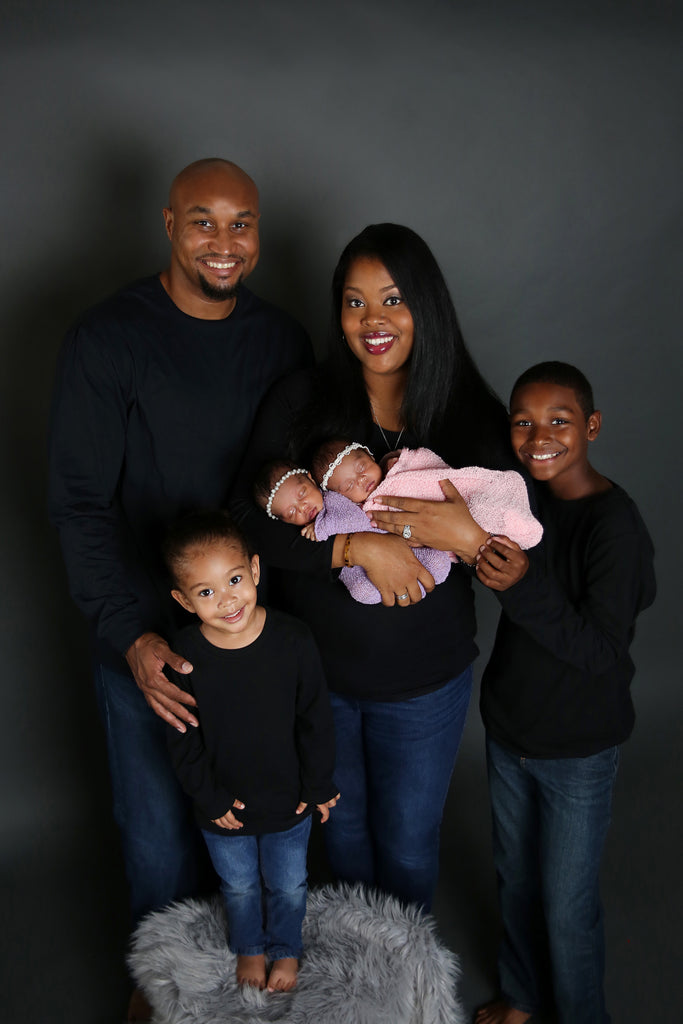 "I remember it like it was yesterday," recalled Jemia Storey.  "August 26, 2000 was my first day as a freshman at Hampton University.  I moved into Twitchell Hall and Hampton became my 'Home by the Sea.'  Coming from Homewood, Alabama, a predominately white suburb of Birmingham, to being 18 years old, over 700 miles from home, and starting a new chapter in my life was surreal.  I was excited, scared, intrigued, and very impressed by the student leaders on my campus."
Jemia grew up as a "token black girl" as she described herself.  She was often the only African American in her academic settings and extracurricular activities.  Academically strong and having come from a long lineage of Historically Black College and University (HBCU) graduates, Jemia made the decision to apply to several universities, 90% of which were HBCUs.   
"My great grandmother attended Florida A&M University; grandfather, Bethune; father, Alabama A&M; and my mother attended Stillman for three years up until the school's March 1969 boycott, later graduating from University of South Florida," said Jemia.  "I wanted my school to represent that same familial tie I had grown so accustomed."
For Jemia, a Class of 2004 graphic design and marketing major, Hampton was that representation and much more.  Jemia, now a 4th generation HBCU grad, has a family of her own.  Adrian Storey, Jemia's husband and graduate of Alabama State, is a Quality Assurance Manager and proud father of four—Aiden, 10; Hampton, 3; and 12-week-old twin girls Lola and Langstyn.  The Storeys are a family committed to instilling into their nieces, nephews, little ones and youth in their community, that same HBCU pride and joy they experienced.
"I'm excited to be part of the HBCU (and Hampton) legacy," said Jemia.  "I am so proud that I've even spoken with the youth in our community that have a perception that HBCUs are somehow inferior academically or that there are challenges within the student body."
Given the political climate and what is happening across the country with respect to police brutality towards African Americans, Jemia "feels safer with [her] children going to HBCUs because of the familial ties and the whole 'experience' associated with attending an HBCU—one that represents love, joy and support." 
Recognizing that every child has a choice with respect to the university they ultimately attend, the Storeys are introducing their children to the HBCU experience by allowing them to "rock" their HBCU Pride & Joy apparel.  A dedicated brand fan and supporter of HBCU Pride & Joy, Jemia says that her "love for Hampton, love for her children and love for the whole concept behind the HBCU Pride & Joy brand is appealing." 
"I want to support another black woman and fellow entrepreneur," said Jemia, a freelance graphic designer.  "I also want to see another HBCU alum thrive and flourish in business." 
Having embraced the pride, joy and family tradition that is present at most HBCUs, Jemia believes that family is the strongest among these attributes. 
"Family is what I'm most grateful for going into this holiday season," Jemia exclaimed.  "I have four beautiful brown babies, including two new precious little legacies that I can pass down both my HBCU heritage and my love for my sorority Alpha Kappa Alpha.  By the time my children are of age, I would hope that my husband and I have done enough to teach them the values of HBCUs and that they too would make the decision to attend."
Beyond grateful for God's plan for her life, Jemia is thankful for her growing family and for the black love that has grown between she and her husband over the 11 years they have been together, five of which as husband and wife. 
"For me, the holiday season is not about gift giving; it is about love, family, and fulfilling my purpose as a wife, proud stay-at-home mom, daughter, and friend," concluded Jemia.