Welcome to Prideful Joy - The Official Blog of HBCU Pride & Joy
HBCU Homecoming Traditions: Check Out These Uncommon Customs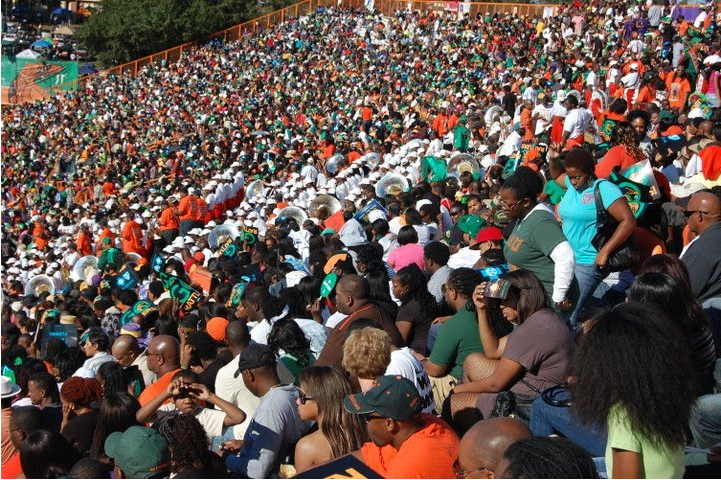 HBCU Homecoming Traditions: Check Out These Uncommon Customs:
Alums of historically black colleges and universities look forward to homecoming each year. Held over a weekend, most schools will host a homecoming parade, homecoming king/queen coronation, pep rallies and tailgating parties which all lead up to the much anticipated football game. After the football game, some other activities might include a Greek step show, musical concert, homecoming dance and alumni dinner.
All HBCU homecoming weekends however are not the same. Some universities have created uncommon homecoming activities. These traditions have gone on for decades and continue to this day. Following are a few exciting customs that you might want to enjoy:
At North Carolina Agricultural and Technical University, homecoming weekend includes a Praise Gospel Show. Held at the Greensboro Coliseum, this year's concert will feature Tamela and David Mann along with the NC A & T Fellowship Gospel Choir.
Florida A & M holds a fashion show each year during homecoming weekend. The show includes fashions designed and modeled by FAMU students.
Howard University has a 5K run and golf scholarship tournament during homecoming weekend each year. Along with promoting fitness and community, these events help to raise money for both scholarship and university programs.
Alums who have made large donations to Morehouse are invited to dine with the university president during homecoming weekend. This brunch is held at Davidson House, home of the president, and is by invitation only.
At Alabama State University, the drama club features a theater production as part of the homecoming festivities. The play typically serves as the weekend's kick-off.
Whether you are an alum or just a supporter, attending homecoming weekend at your favorite HBCU will be an unforgettable experience. Other activities that you might be able to enjoy at homecoming also include barbecue cook-offs, career fairs, wine sips and comedy shows.
What's your favorite homecoming tradition? Sound off below.