Welcome to Prideful Joy - The Official Blog of HBCU Pride & Joy
HBCU Made: Ruth E. Carter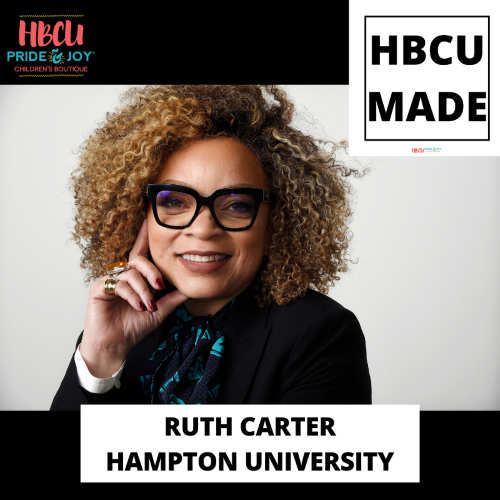 Ruth E. Carter is an Academy Award winning costume designer for the film and TV industry. Born and raised in Massachusetts, she graduated from Hampton University in 1982 with a Bachelor of Arts Degree. After graduation, she moved back to Massachusetts and began working at the Santa Fe Opera as an intern, where she later met Spike Lee who then hired her as costume designer for his film School Daze. From then on, she created amazing designs for directors including Steven Spielberg, John Singleton, and Ava DuVernay; and continued to work with Spike Lee on multiple projects.
 She has been the creative genius behind TV and film work costume design for Malcom X (1992), Love & Basketball (2000), Sparkle (2012), Being Mary Jane (2013–Present), and Black Panther (2018). For her work, Carter has received many awards, including the American Black Film Festival Career Achievement Award in 2002 and the Essence 2015 Black Women in Hollywood Award. Most recently, Carter was awarded the Academy of Motion Picture Arts and Sciences, Best Costume Design award in 2019 for her work in Black Panther (2018). 
We salute Ruth E. Carter as an exemplar of the HBCU spirit of excellence and legacy, and for being HBCU Made.