Welcome to Prideful Joy - The Official Blog of HBCU Pride & Joy
HBCU MADE: We salute Ms. Cathy Hughes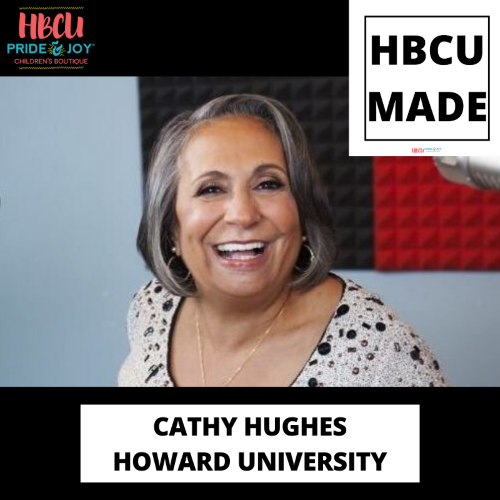 Media mogul Cathy Hughes is the founder and Chairman of Urban One, Inc., the largest African American owned broadcast and media company in the nation. She started her career working at a small radio station in her hometown of Omaha, Nebraska, and was later invited to lecture at Howard, where she became the General Sales Manager of WHUR, growing the station's revenue from $250,000 to more than $3.5 million. Two years later, she went on to create the "Quiet Storm" format that has been used throughout the country.
Howard University awarded Hughes with an honorary doctorate degree in 2005 and in 2016, renamed its School of Communications the "Cathy Hughes School of Communications."   She is the recipient of numerous awards, including the NAACP Chairman's Award and the 2018 Lowry Mays Excellence in Broadcasting Award. 
Urban One, Inc. is now the parent corporation of several subsidiaries: TV One, the largest African-American owned, cable television network in the country and current home of the hit shows UnSung and Uncensored; Reach Media, which presents syndicated radio programs like the Rickey Smiley Morning Show and the Tom Joyner Morning Show; iOne Digital, home of several popular websites including Hello Beautiful and Cassius; and One Solution, a marketing firm that allows advertisers to take advantage of all of the assets under the Urban One brand.
We salute Cathy Hughes as an exemplar of the HBCU spirit of excellence and legacy.